Grain flour is an important source of vitamins, fiber, and other mineral materials. Stone flour mill is a traditional flour mill used in the olden days. Usually, it was driven by animal power or natural energy like wind and flowing water, which is heavily relied on the specific weather or geographic position. And meanwhile, the ground process consumes a lot of time and energy.
Nowadays, modern flour mill is available in various types, application, prices and also processed raw materials. Wheat flour mill is an essential agricultural machine used in both flour processing plant and kitchen. Despite that there are numerous leading brand flours in the market, commercial or domestic flour mill is still favored.
Why Do Consumers Choose Flour Mill Machine?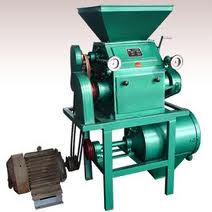 Today, there are quite a lot of various flours ready in the groceries, shopping center, supermarket and also stores. It's simple to get whatever you want or the leading brand you favored. Well, still part of consumer prefer to fresh flour grounded by domestic flour mill machine. Unlike the traditional flour mill, it ground flour quickly and consumes less energy.
Compared to the ready made flour at groceries, fresh flour ground by domestic flour mill is enriched with fiber, microelement, vitamin B and C. It's inevitable to add some chemical material into flour for commercial purpose for example, almost all food contain food preservative in order to keep flour fresh in a long time. Beside food preservative, some kinds of flour are added dyes, or food colouring which is harmful for our bodies in long terms.
Beside domestic flour mill machine, commercial flour mill is also hot sell in the market. Agricultural processing industry is one of the fundamental departments of national economy. Wheat flour processing industry is favored by many business men because of its stable profits and rising requirement.
What You Should Notice before Purchasing?
What should a consumer take into consideration before purchasing? Here are some tips from professionals.
At first, it's crucial to have a clear realization of your requirement, your daily flour consumption and which kinds of flour you consume. A manual flour mill can largely meet your basic requirement of flour on a regular basis. And it consumes much time than the electrical one.Then, it's  important to make a balance between the quality and its price. Budget is another point that should not be ignored.