The complete set of flour milling machine corn grinder has been developed based on the development of the international economy market. It has distinctive features.  It has a long flour scheme, which adopts various systems such as break system, reduction system and scratch system. This is important for making the flour evenly and completely. This is what attributes to the high production of flour. The flower also becomes fine and presents a good color. Moreover, the gluten is also good and can make several sorts of flour.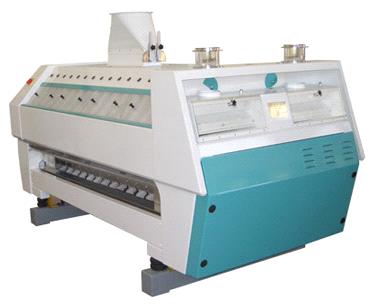 Flour milling machine corn grinder has a simple design that makes its operation easy to handle. It operates on eco friendly procedures. This means, you do not have to call a professional to help you handle the machine when you have the procedure. All you need to do is read and understand carefully the procedure involved in handling the machine
The main technical parameters of the machine include an impressive output. The machine delivers an output of 50 tones per. The quality of the flour produced is of high quality. Its quality meets the stipulation of millers association. The machine uses a total of 167.95 KiloWatts of power. The power consumption per tone of corn is 60.65KW*h and uses 380V*50Hz. The advantages of this machine are that there is no ground hole, it can lift the wheat and receive bran and flour on the ground.